Living 24 Frames At A Time-The Buzz Behind AV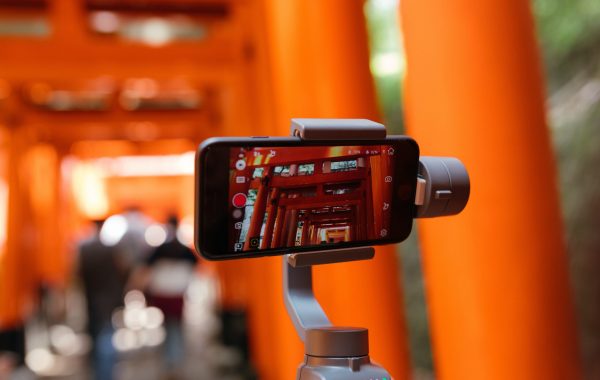 Indians love video- in fact, they're positively obsessed with it. With the Jio-fication of our country over the past couple of years, data has become cheaper than a Dairy Milk bar, and significantly sweeter too. With that being the case, it's no wonder that India streams and creates enormous amounts of video content.
Business Standard has estimated that Indians who own a smartphone use it for five hours a day, out of which they consume almost an hour of online videos. It's also been estimated that about 50 million users create and share at least one video per month. This appetite for short and long form video content is unprecedented in the country, but also unsurprising. After all, the land that houses the world's largest film industry surely knows a thing or two about video and film-making.
Ever since the first motion picture came out in India, several hopefuls have travelled to Mumbai in order to fulfil their calling. Fast forward to today, and the film industry is bigger than ever, along with something else in tow. Video is now taking over from its celluloid sibling, proliferating though phones, computers, and TVs at lightning speed. Videography is a new art form, with short-form video (SFV) and long-form video (LFV) being the new kings of the hill.
Everyone's a content creator nowadays, and it's become incredibly easy to make professional grade videos at the snap of a finger. Apps like TikTok and Instagram reels, with their powerful filters, tools and editing capabilities, make this possible by handing over million-dollar editing tools to everyone for free. With the rise of trippy effects, green screen substitutes, and audio overlay being child's play, your home video could be the next big thing. And it's only just getting started.
Why do we love video so much? For one, it's quick and easily digestible. A minute of video content can contain the same amount of information as 10 pages of a book, which would take way more time to understand. In fact, a study by digital marketing expert James McQuivey estimates that a minute of video content is equivalent to 1.8 million words. Yeah, take that figure in.
When watching a video, viewers tend to recall almost 70% of the information after three days, compared to just 10% for text, meaning that video is seven times more effective than text alone. Take all these factors into consideration, along with the fact that videos are more shareable and therefore more likely to go 'viral', and you see why video is pegged as the best thing since whatever overtook sliced bread.
How do brands and businesses make use of this, then? All the data suggests that video content is crucial to driving traffic and interest, which means that aligning your brand messaging around videos is a smart pivot. Almost 90% of customers watch videos before making a purchasing decision, and it's been seen that adding a video to your website can boost conversion rates by about 80%. Videos give your business a sheen of trust and class, assets that are in short supply in the market.
A well-made, professional video enhances every aspect of your operations, because human beings have short attention spans. Most people would rather watch a video than read articles or blog posts. Ironically, we're giving you that information in an article, and not a vlog. Who said media companies don't have a sense of humour?
The example of Apple and Nike come to mind when we talk about companies who leverage video to its best effect. Does anyone remember the articles they read about their products? No, because the first thing that comes to mind when people think of these companies are their phenomenally produced advertisements and marketing videos. With peppy music, world-class editing and killer aesthetics, they transcend marketing and turn into Cannes-quality short films. But marketing it is, make no mistake about it. When you forget that the videos are just well-produced ads, the marketing gurus have done their job perfectly.
Of course, not every brand video has to follow the example of these two behemoths, but it helps. Video may help you capture your consumer's attention, but it takes skill and effort to carve a niche in their minds. Professionally-made videos will always blow away everything else, no matter how easy it is to create standard fare. Advertising agencies with experience in the field know how to combine the interests of the audience and the brand, which is why enlisting one for your company is sure to be transformational for business.
With a country on the edge of transformational growth in the audio-visual sphere and an industry that's waking up to its benefits, visual media and advertising will take a quantum leap forward in the coming years. At Sway Media, we look forward to taking you along for the ride, helping you in your quest to create the perfect piece of content for all your endeavours.